Honey blondies with pistachio cream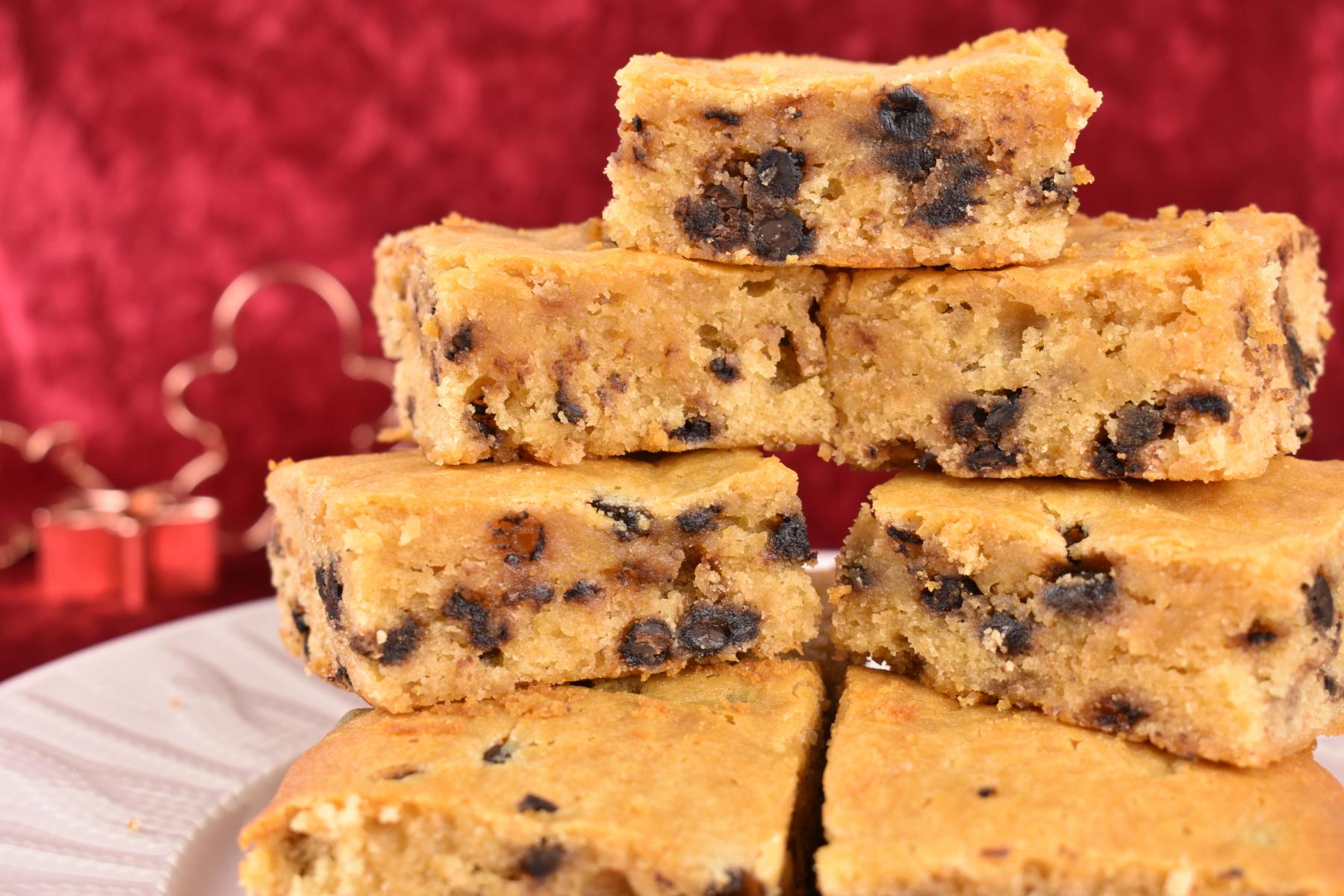 Ingredients
Knead all ingredients together for 1' at 1st speed, then 2' at 2nd speed and add Cocoa Chips Eurocao. Place the whole dough in a buttered 40x30x4cm sheet and roll with a spatula to make the dough flat.
Bake at 180 ºC - 200 ºC depending on the oven for 20'-25'.
When it cools down, cut into squares and we can sprinkle them with a little Angel Icing (moisture-absorbing sweetener).
Directions
• 1000g Primo Honey Cake (honey cake mix)
• 240g Crema Classic Peanut
• 400g Sunflower Oil FAMA Sunshine
• 280g Cocoa Chips Eurocao
• 360g Water